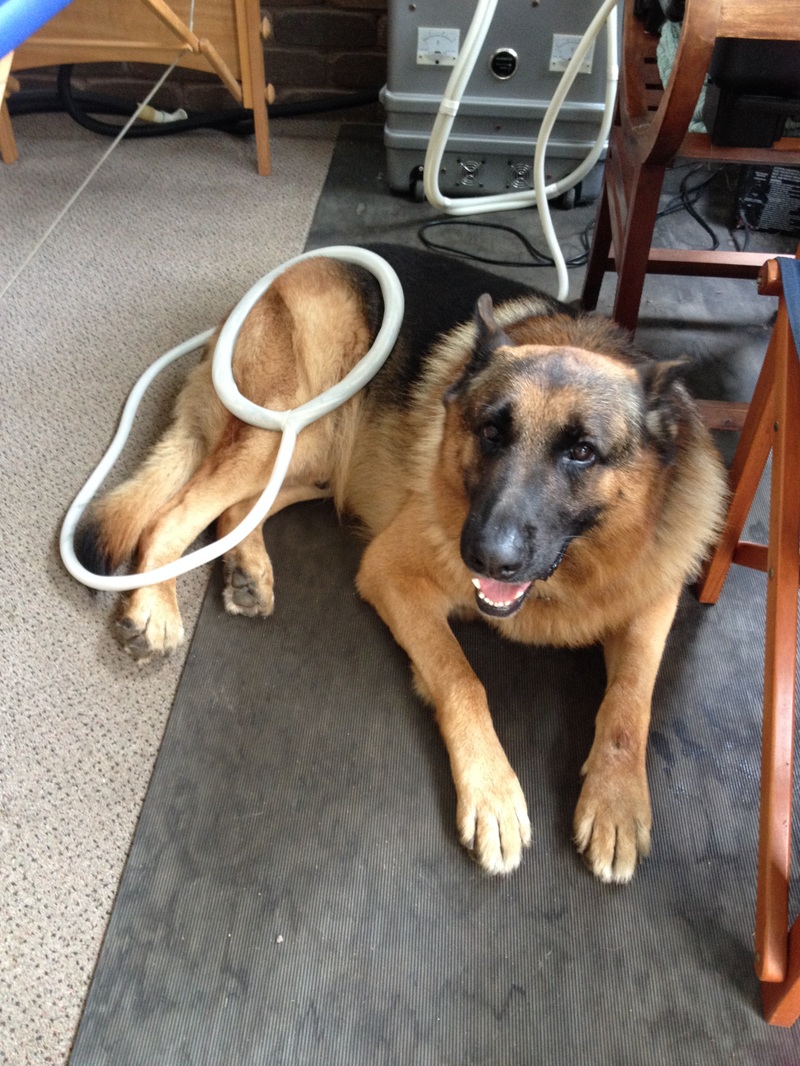 PEMF for Cats & Dogs
We have two German Shepherds, one large male and a female. Our male, Firecracker or Cracker as he is known to friends, had torn a cruciate ligament in his back leg.
He was in some difficulty and pain not being able to put his foot on the ground. I used the PEMF device to treat the ligament. Within approx. a week he was back running around in great shape without the need for any surgical invention.
Two weeks later to our dismay he tore the opposite back cruciate ligament. We took him to the vet and it was bleeding into the muscle, so had to leave it a week and then pulse it on the PEMF device. It resolved again without the need for surgery.
He loves the machine. Just lies perfectly still with the loop on him while the muscle in his leg jumps away as it's being treated. He doesn't move. Must have given him great relief so he is always happy to have a session on the machine. Our girl Radha tolerates it if necessary.
PEMF for Horses
The application of PEMF therapy has not only benefited humans but also horses. In the Equine field, horse owners and breeders are now using PEMF therapy to help their horses to be healthy and conditioned.
EPulse Equine is a PEMF device, weighs just 20kgs and has large wheels for easy transport around stables and also comes with two 13ft probes. It is a non invasive way to energize horses and boost the immune system which aids in healing the body.
What benefits have horse owners and trainers seen?
Some improvement to circulation by dilating the arteries and capillaries, thus reduces inflammation and swelling
May increases cellular level oxygen absorption thus reduces pain
May improve lung condition
Helps relieve deep muscle soreness
Reduces healing time for fractured bones
Regenerates damaged and diseased tissue
Repairs torn tendons
Conditions horses before the race
Strengthens muscles
Increase in stride as muscle soreness improves and muscles relax